IEC-BC recently wrapped our final Tech Bootcamp, and we're delighted to report that it was a huge success.
The Tech Bootcamps initiative was developed to provide an opportunity for employers in the tech sector to co-design an engagement opportunity that will help tech-skilled newcomers adapt and upgrade their soft skills, and encourage employers to use learnings from their participation and interactions with tech-skilled newcomers to create more inclusive and effective workplace practices.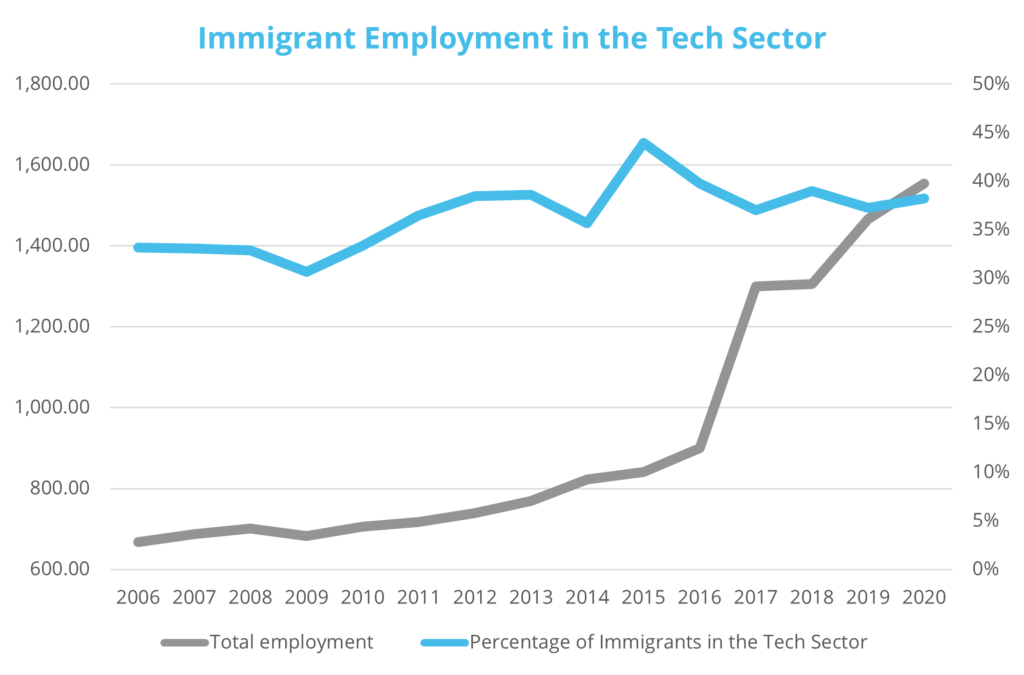 Why are the Bootcamps needed? Although the BC tech sector has seen phenomenal growth, hiring of tech-skilled immigrants hasn't kept up with the larger trend. With the sector expected to grow another 22 per cent from 2022-2024, the unemployment rate for immigrants remains 1.73 times higher than for those born in Canada.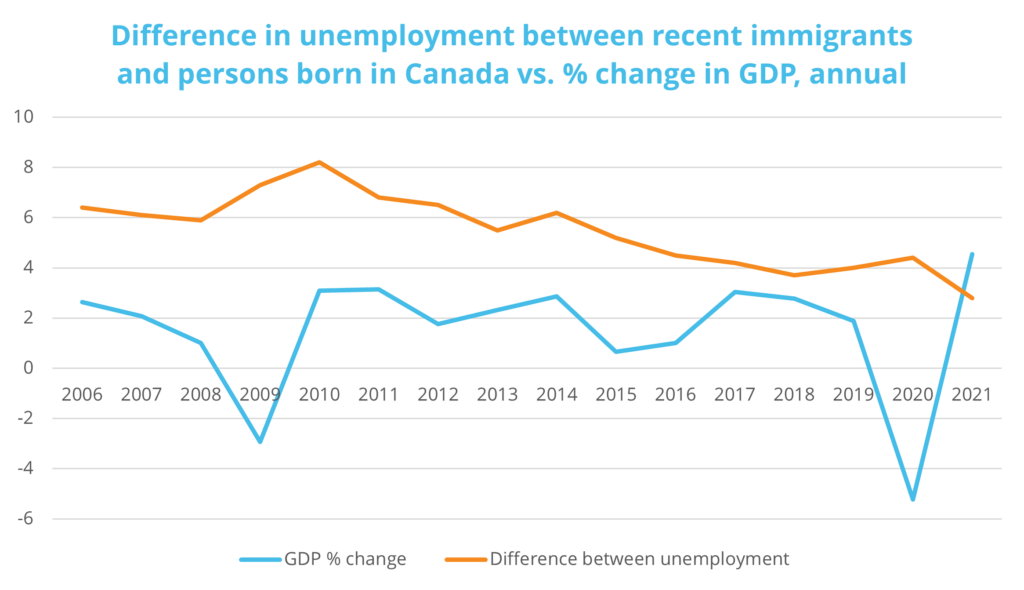 In addition to this, immigrants who are employed consistently earn less than people born in Canada, despite having higher levels of education and experience. For example, 44 per cent of Tech Bootcamp attendees have 5+ years of experience in tech, and 56 per cent have a graduate degree.
From our surveys and interviews with tech employers, the most common and significant hurdle to hiring newcomers was soft skills. These are the loosely-defined and expansive category of skills that include interpersonal and cultural communication, personal resilience, critical thinking, collaboration, coachability, and emotional intelligence.
The Tech Bootcamps differ from other soft skills training by making these nebulous skills objective, improvable, and achievable through activities and exercises that we have optimized in collaboration with employers over the course of the bootcamps. As we advanced through the in-person and virtual bootcamp schedule, we incorporated real-time feedback from participants and tech facilitators to tailor the experience to provide the most value.
As participant Sima told us, "I really enjoyed both bootcamps…I had the opportunity to engage with various facilitators and gain valuable insights into the tasks at hand. I was particularly glad to see that the second bootcamp incorporated even more practical components and introduced fresh thoughts and ideas to enhance the overall experience."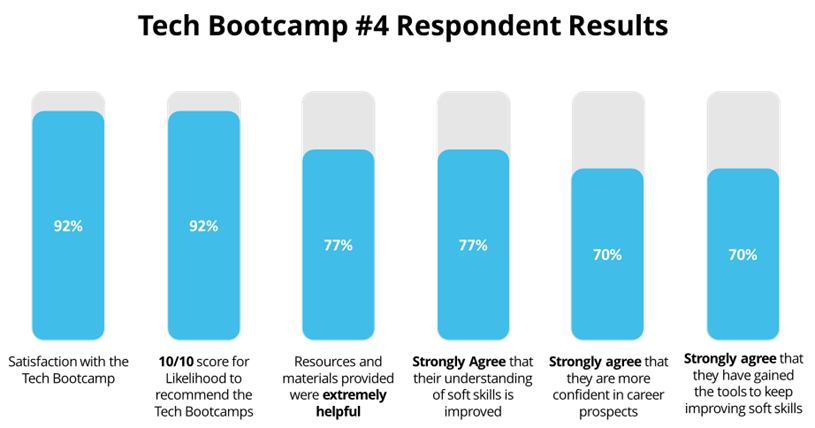 Through activities like breakout sessions working on mock interviews, personal narratives, leveraging Linkedin, and emotional intelligence, tech-skilled newcomer participants gained valuable and hands-on experience adapting and upgrading their soft skills to the Canadian job market.
Even though the final bootcamp is now in the rear view mirror, the project is still very much in progress.
In conjunction with partners at Hire Immigrants Ottawa, IEC-BC will organize and deploy a series of employer workshops. The Tech Bootcamps Employer Workshops will focus on helping employers build more effective and inclusive job descriptions, interviews, onboarding strategies, and how to develop a workplace culture focused on growth.
Working with our partners at the Toronto Region Immigrant Employment Council, we will also be developing and launching a series of six online micro-credential courses. The Tech Bootcamps Online Employer Courses will focus on helping employers better understand, identify, and assess the top soft skills identified in the Bootcamps.
Stay tuned for more news and updates on these employer workshops and online courses!
Connect with us on LinkedIn, Twitter, and YouTube for articles, research, and videos about how #ImmigrationMatters and be the first to be notified.