---
Upcoming Events
Please note that IEC-BC does not endorse the content of any events not hosted by IEC-BC. Events not hosted by IEC-BC are shared with the goal of informing employers and expanding a community of practice.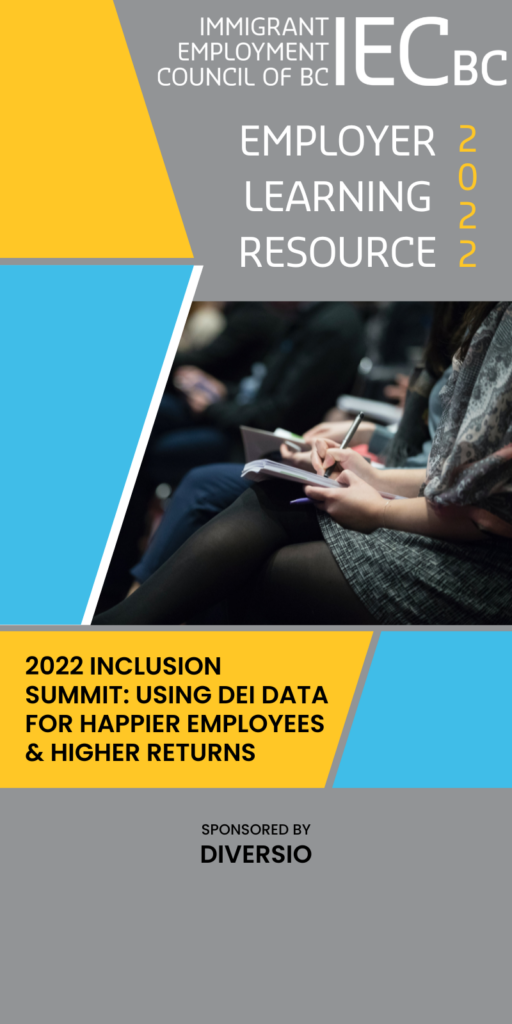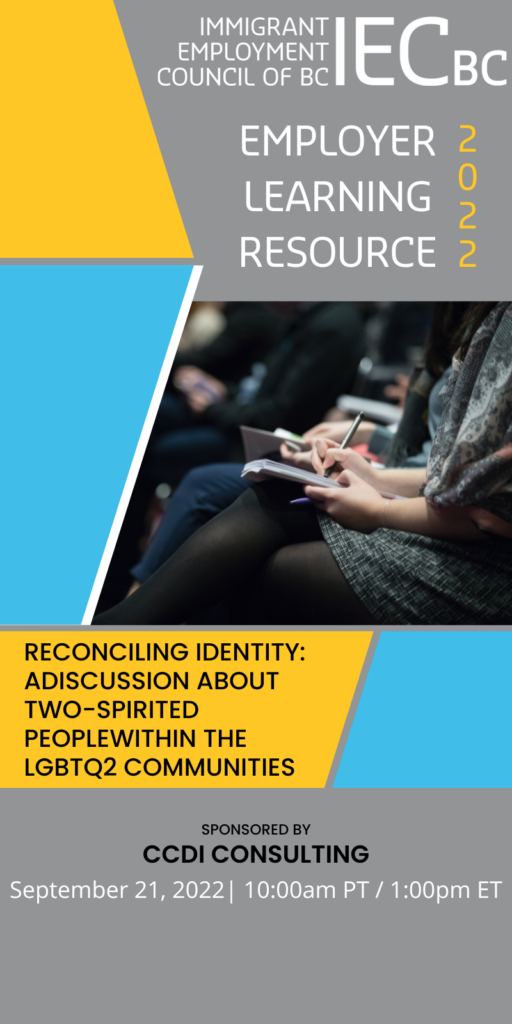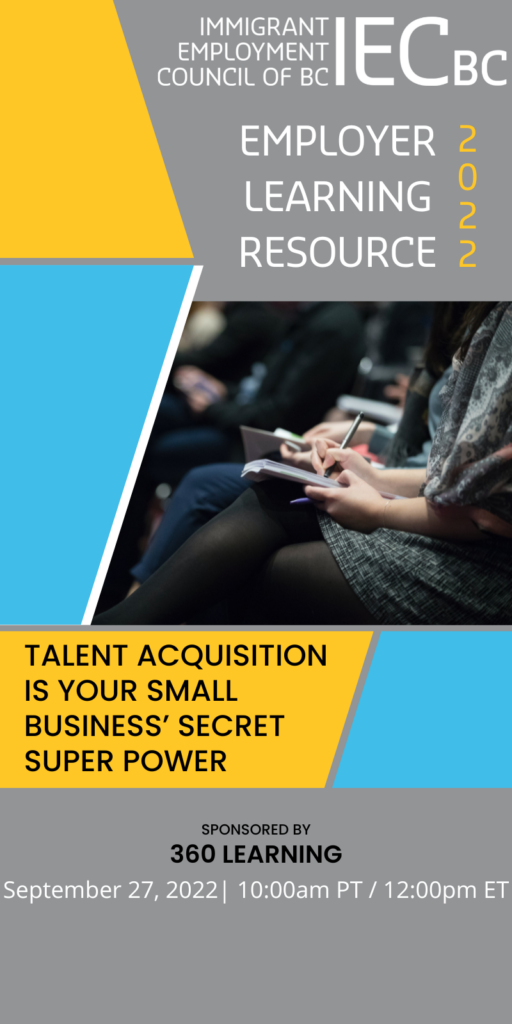 Articles and More
Talent strategy top of mind, even in a volatile economy
September 2022, HR Dive
The 3 nonnegotiable attributes all employers want from their workplace
September 2022, HR Dive
Study: Asian American Employees Experience Lower Levels of Inclusion at Work
September 2022, Inc.
A deep dive into diversity and inclusion
July 2022, HR Dive
Inclusive Workplace Resources
Inclusive Workplace Checklist
Learn what tools you need to support newcomers in your workplace
Inclusive Workplace Mindset
Learn more about how to celebrate, understand, and acknowledge diversity as well as speaking up for others.
Inclusive Workplace Language
Inclusive language is essential to helping marginalized peoples feel included. Learn more here.
Supporting Displaced Persons and Refugees
Supporting and Employing Displaced Ukrainians
Learn how you can support displaced Ukrainians here.
Supporting and Employing Afghan Refugees
Thousands of Afghan refugees are arriving in Canada. Learn how your business can support and employ them today.
Connecting with Newcomer Talent
Learn more about how you can become a mentor and the many benefits mentorship has for your business.
Connecting with Newcomer Talent
Learn how our BC JobConnect platform can support you connect with, hire, and retain skilled newcomer talent.
Access hundreds of learnings, courses, and collaterals from across Canada to support your diversity and inclusion goals through our National Learning Hub.